Venus Vietnam successfully received a vessel carrying materials and equipment for the erection of wind turbin projects at Cam Ranh International Port – Petro Cam Ranh (TCPC) on May 25, 2022.
Train UNITED HEAVY LIFT/ AGELINES/VENUS VIETNAM. Vessels carry nearly 5,000 mts; including 72 towers and wheel hubs.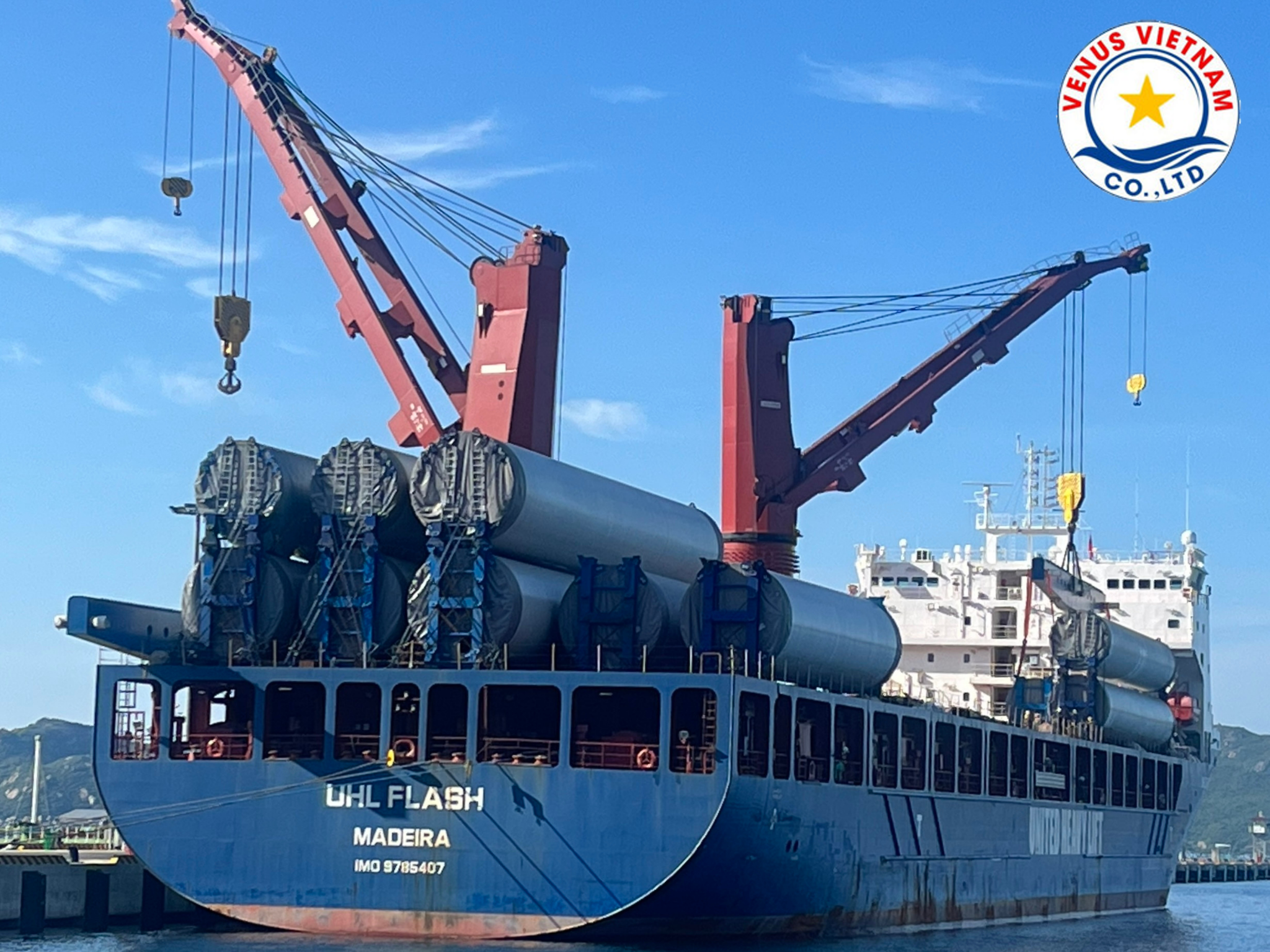 After being loaded from the ship, the towers and wheel hubs will be transported and stored by specialized vehicles at Cam Ranh International Port, before being transported to wind turbin projects in the Central and Central Highlands regions. After 7 days of convenient service, the UHL FLASH vessel has left the safe port. Partners highly appreciate the discipline, professionalism and guaranteed conditions of the staff of Venus Vietnam as well as Petro Cam Ranh (TCPC) when meeting the loading and unloading time fast and safe.
Some pictures in the operation of UHL FLASH ship: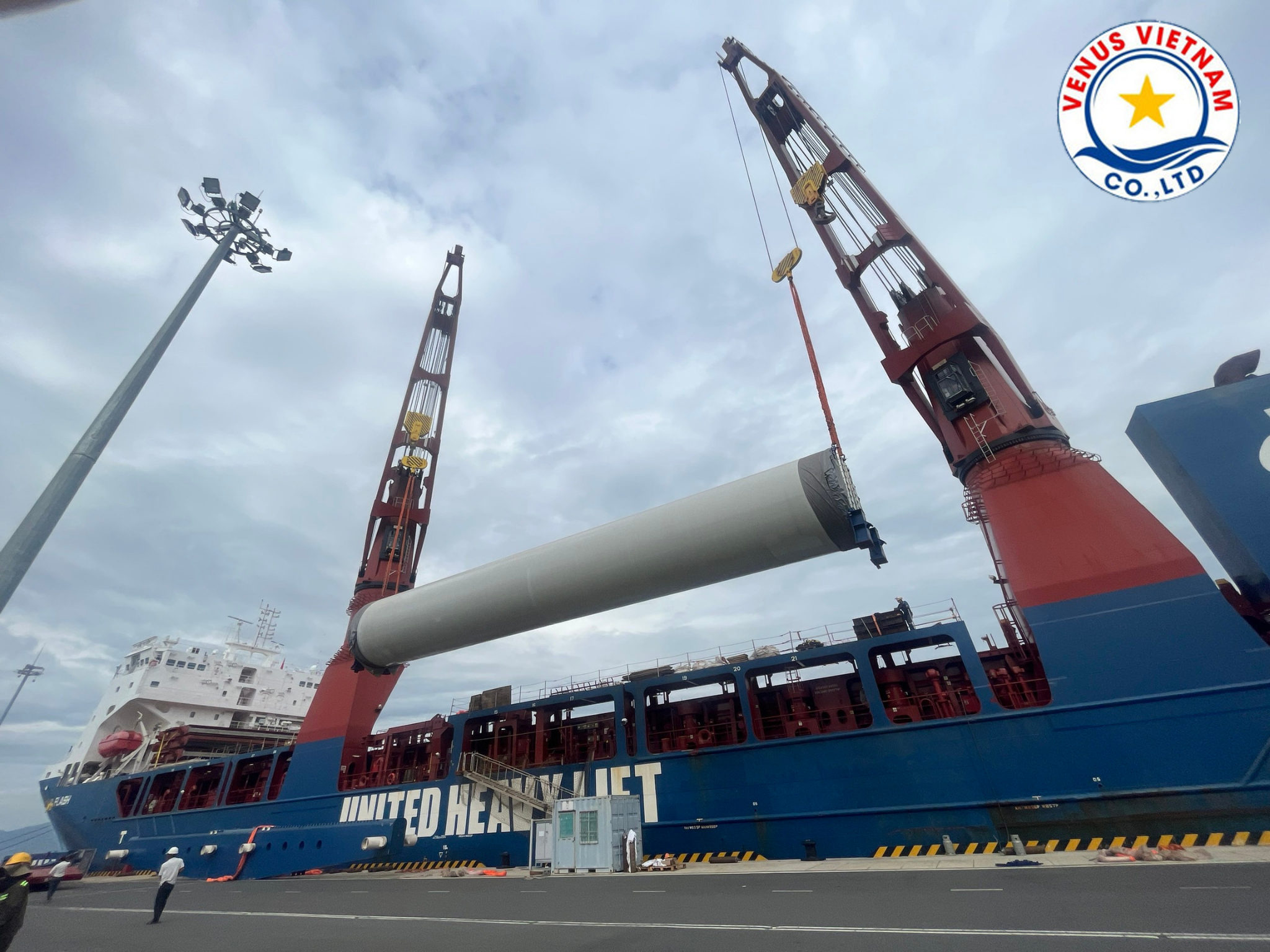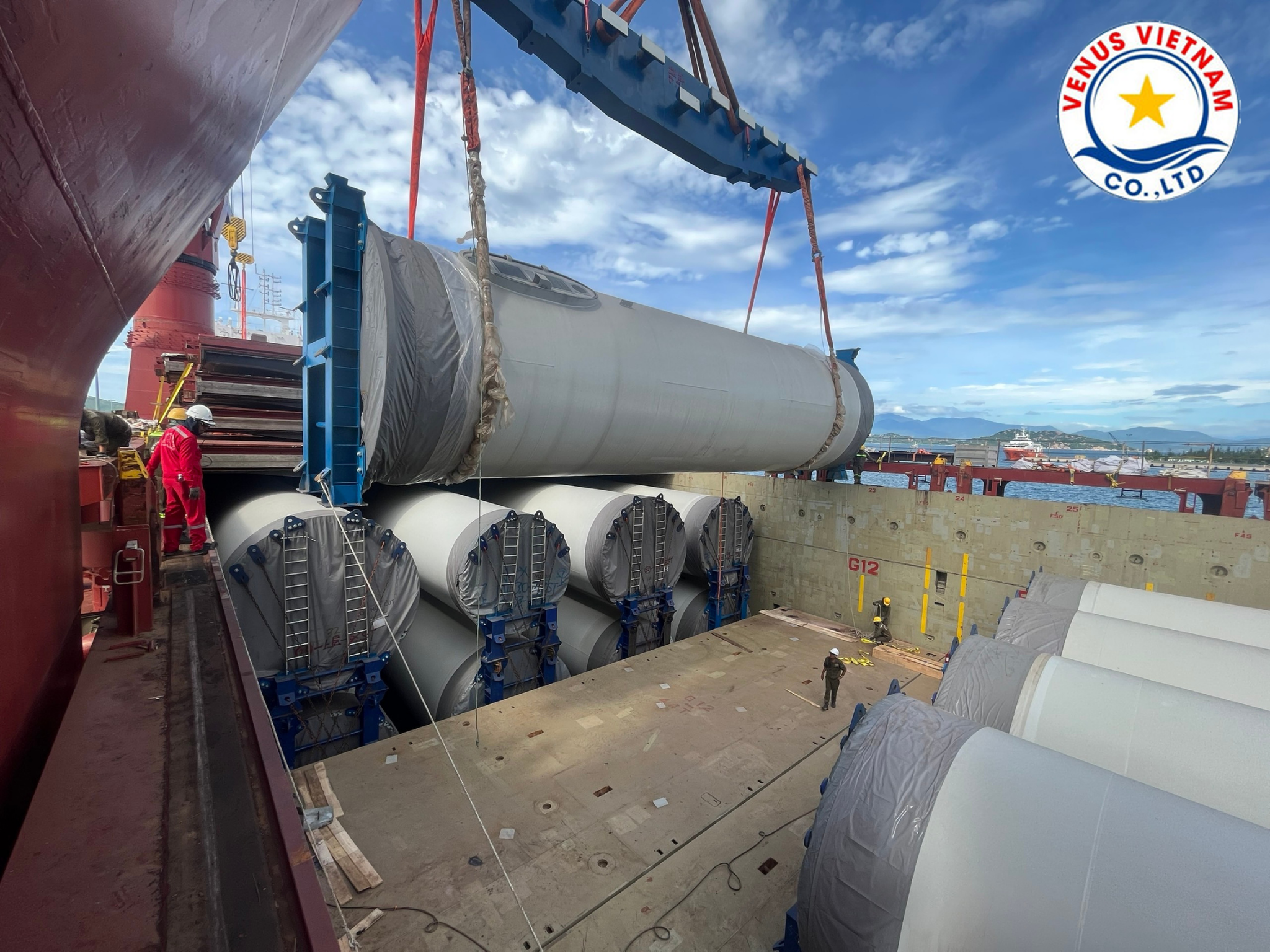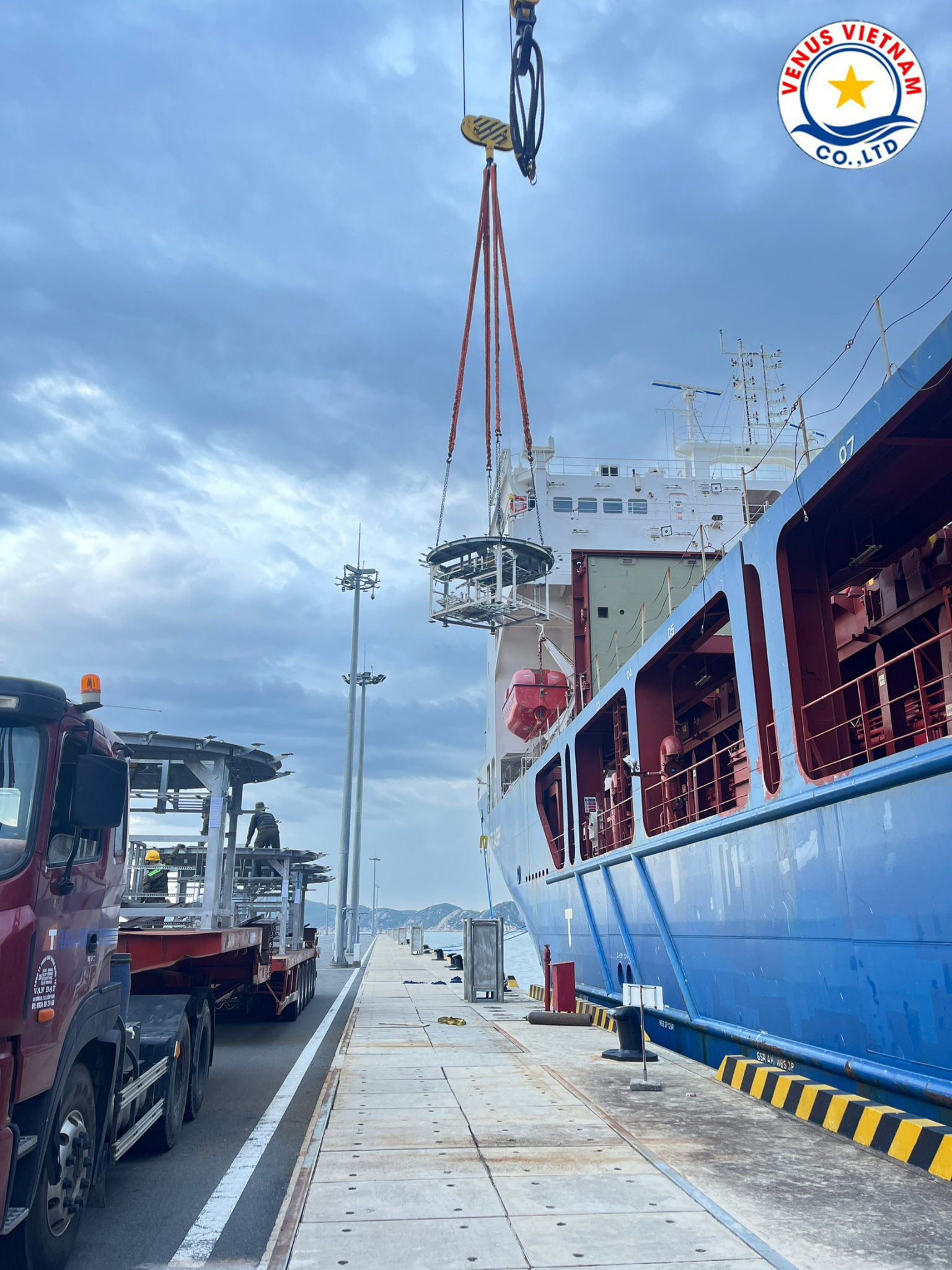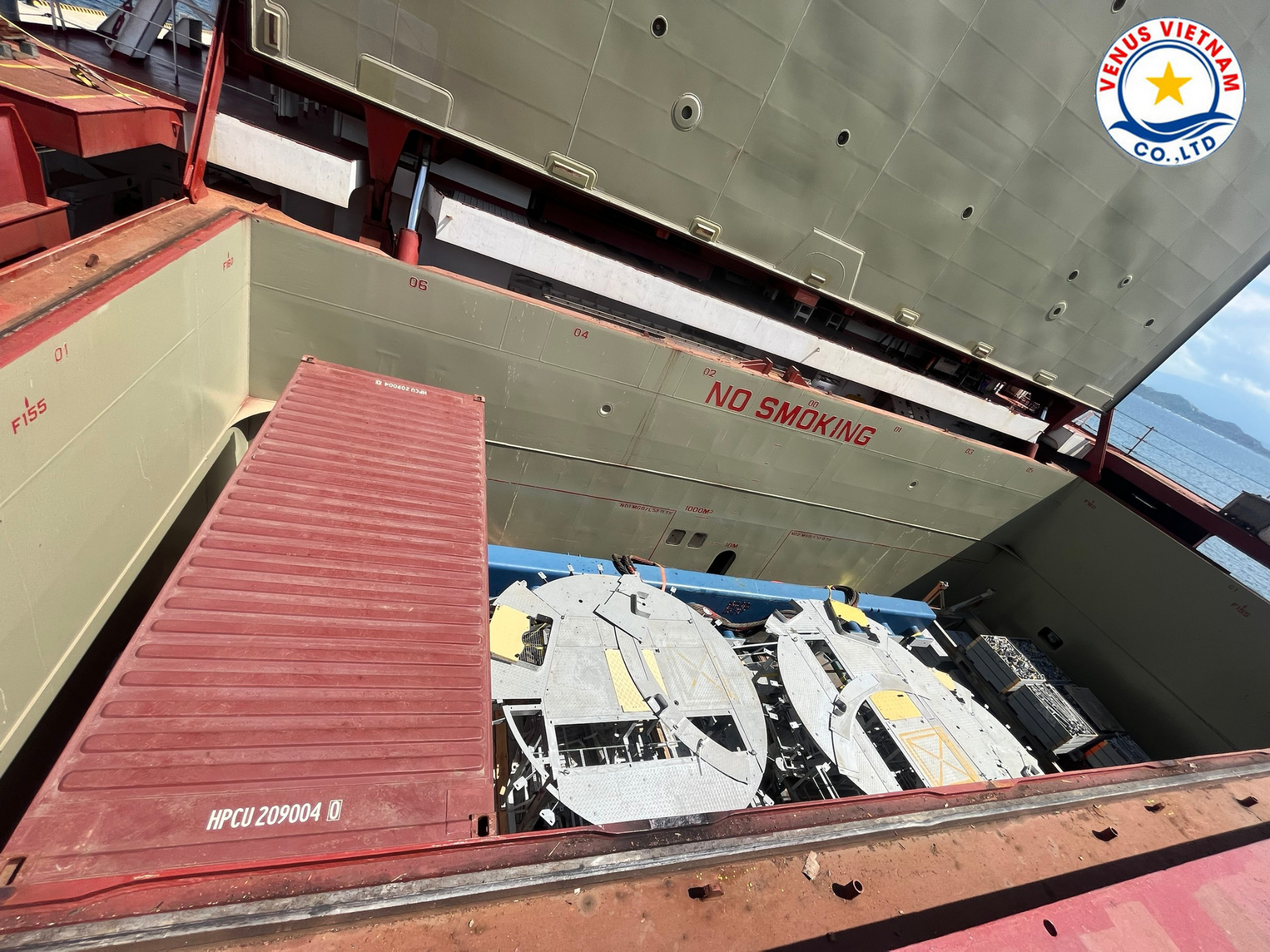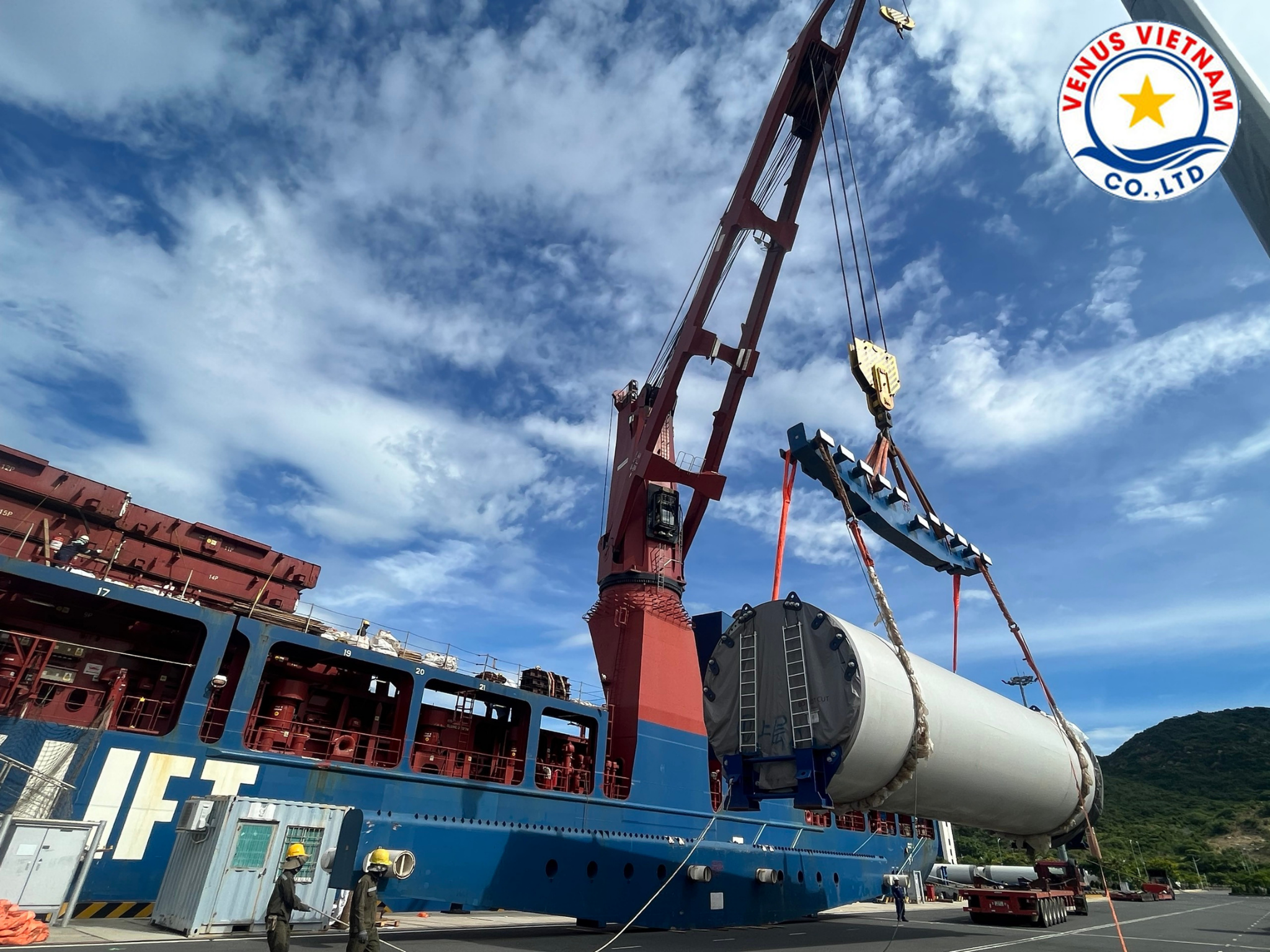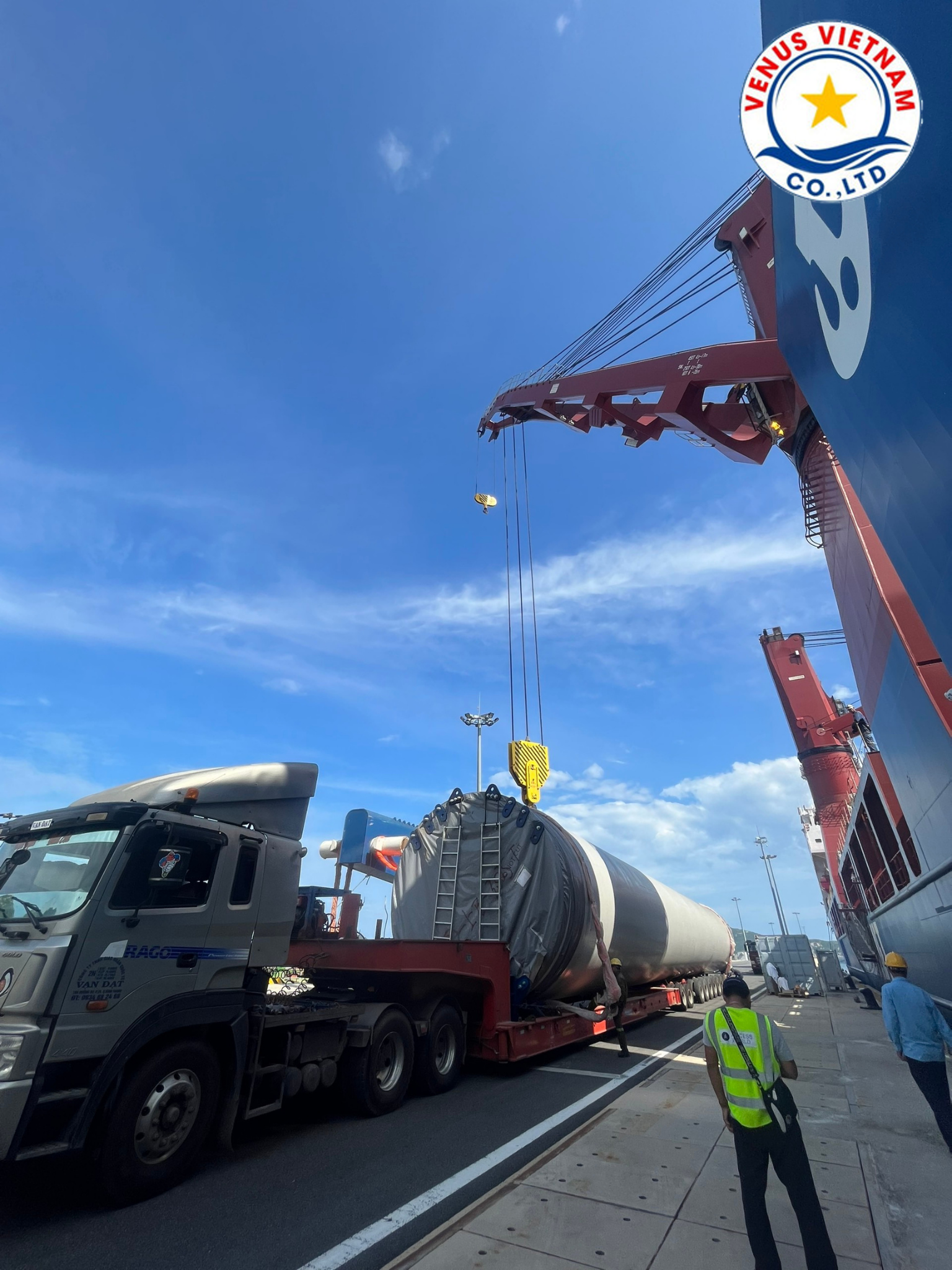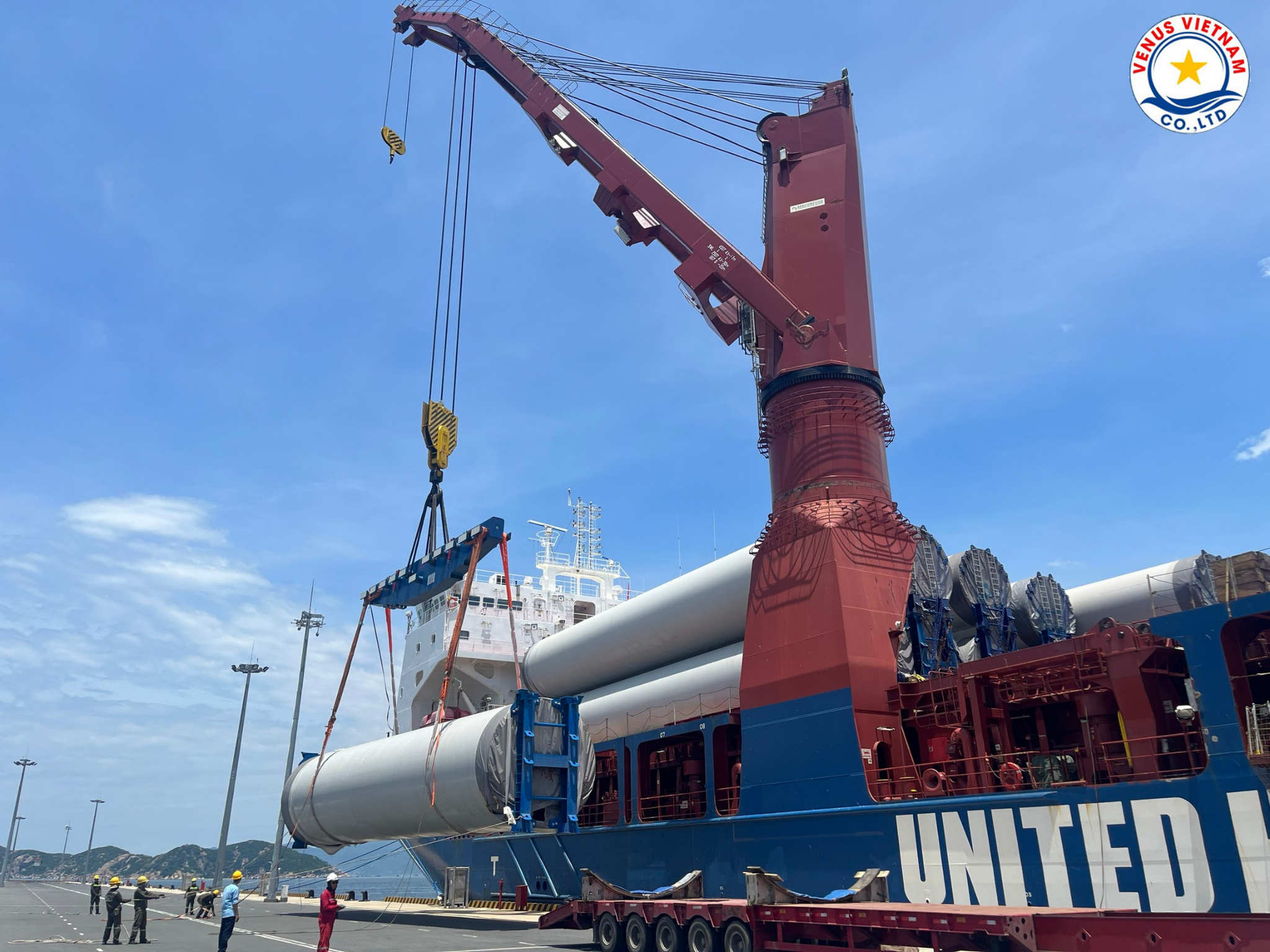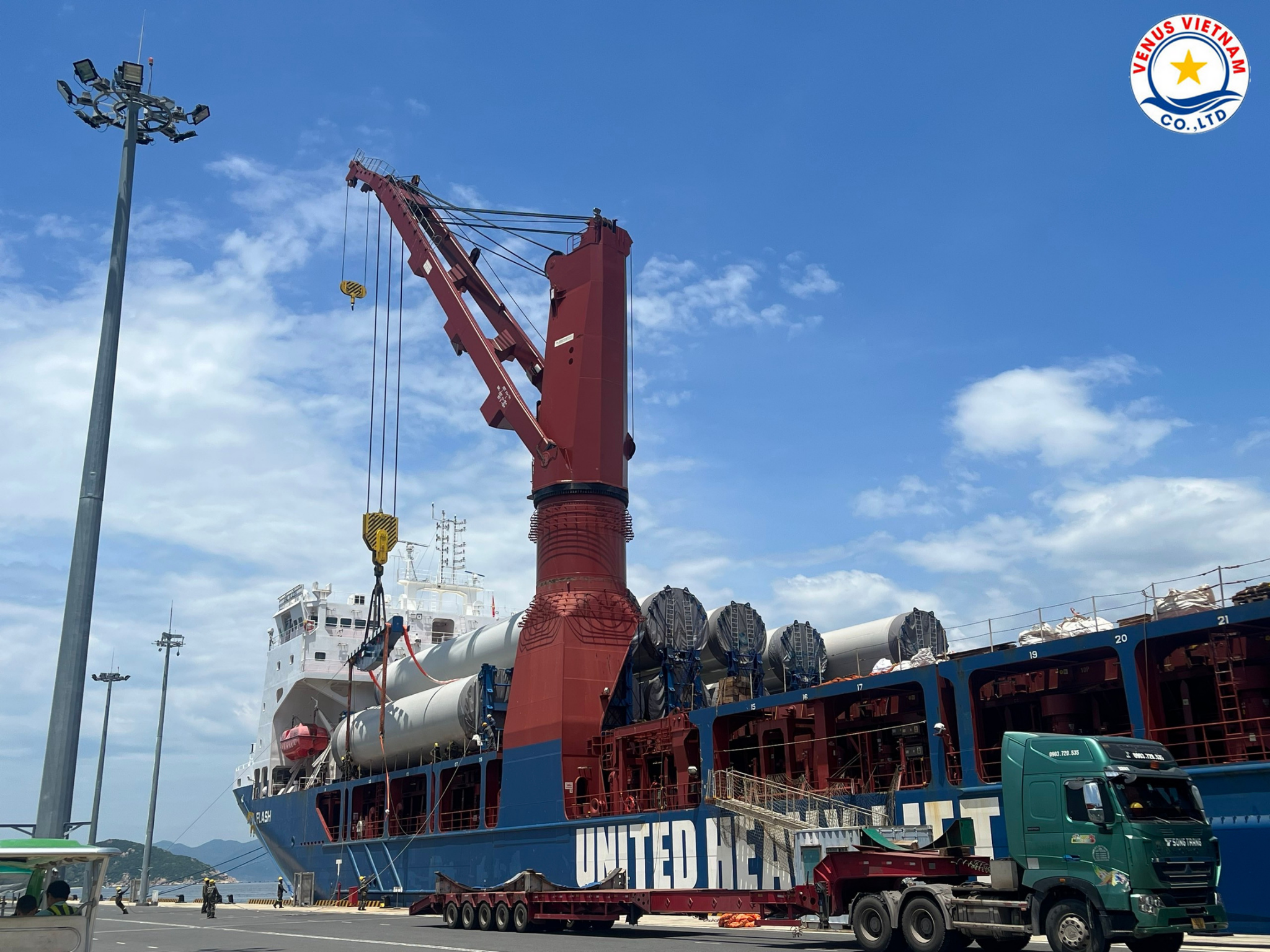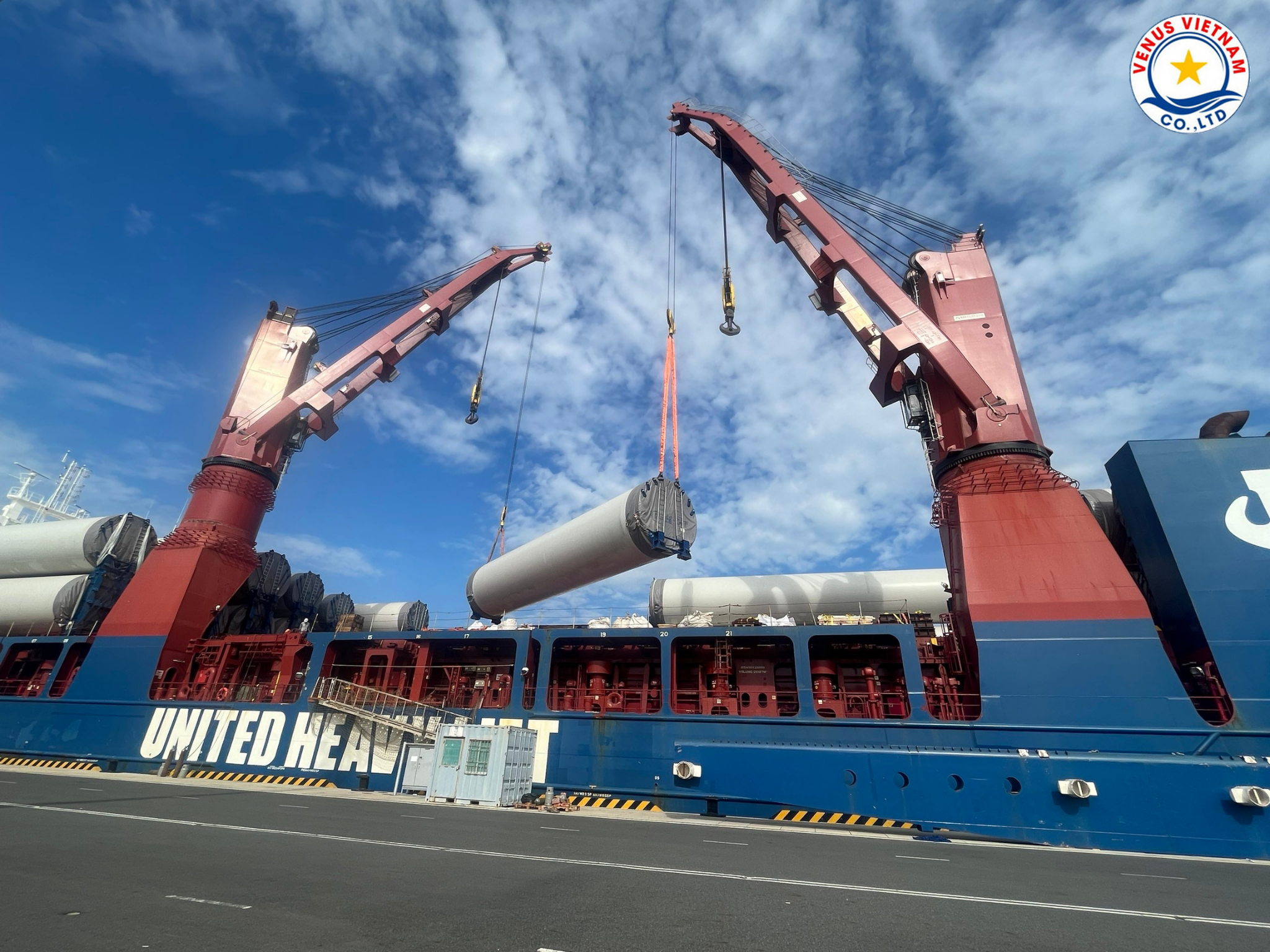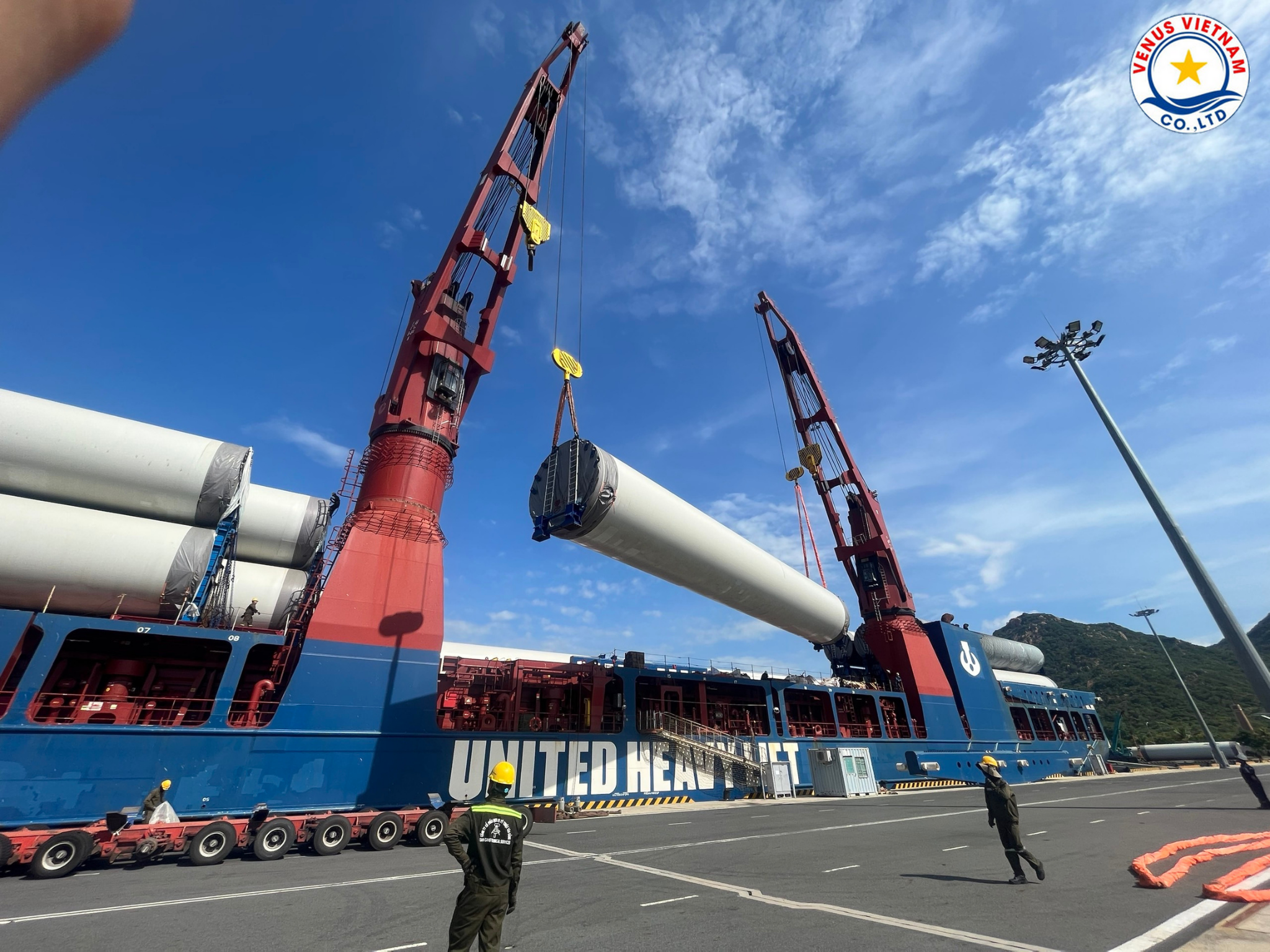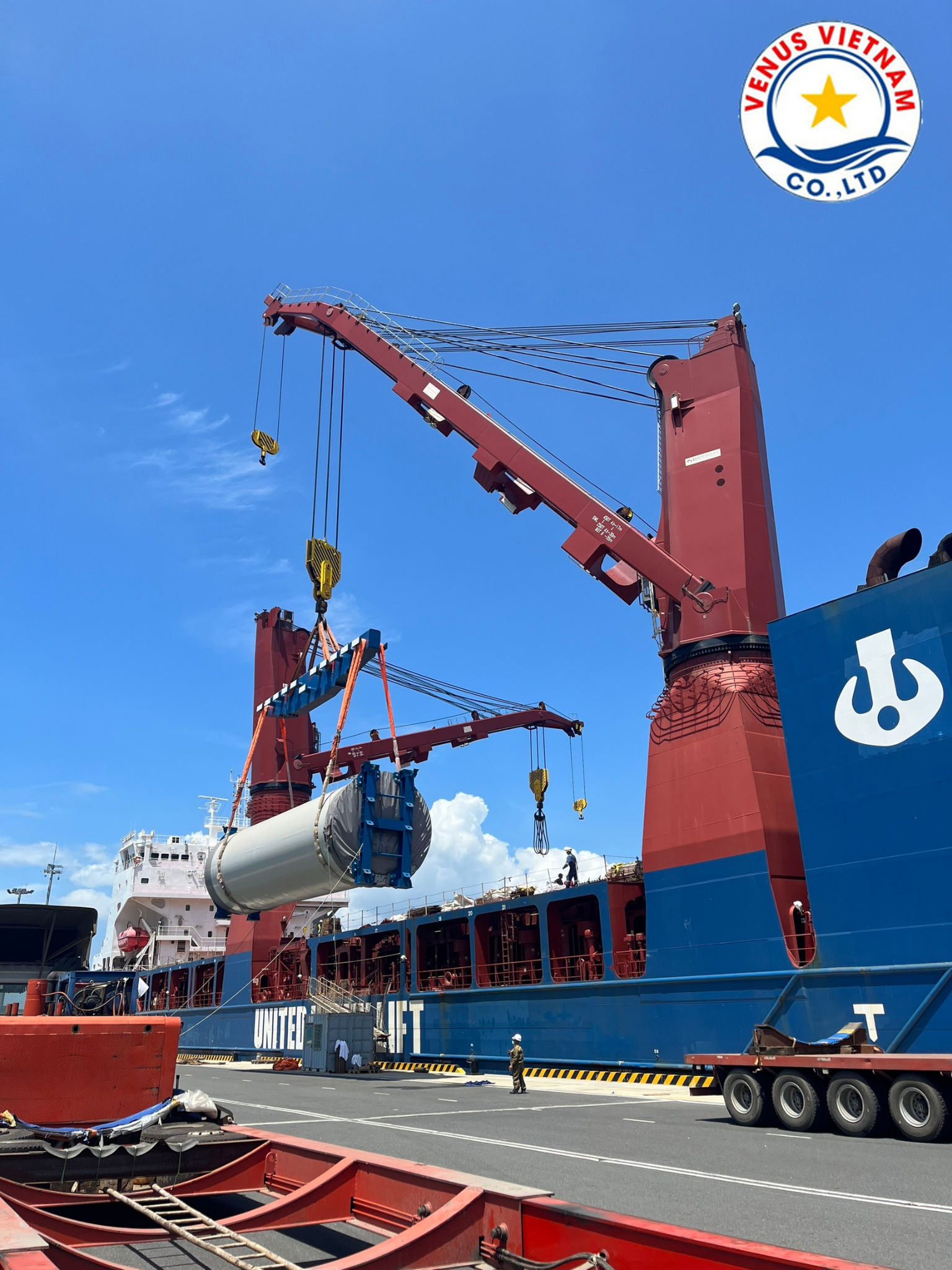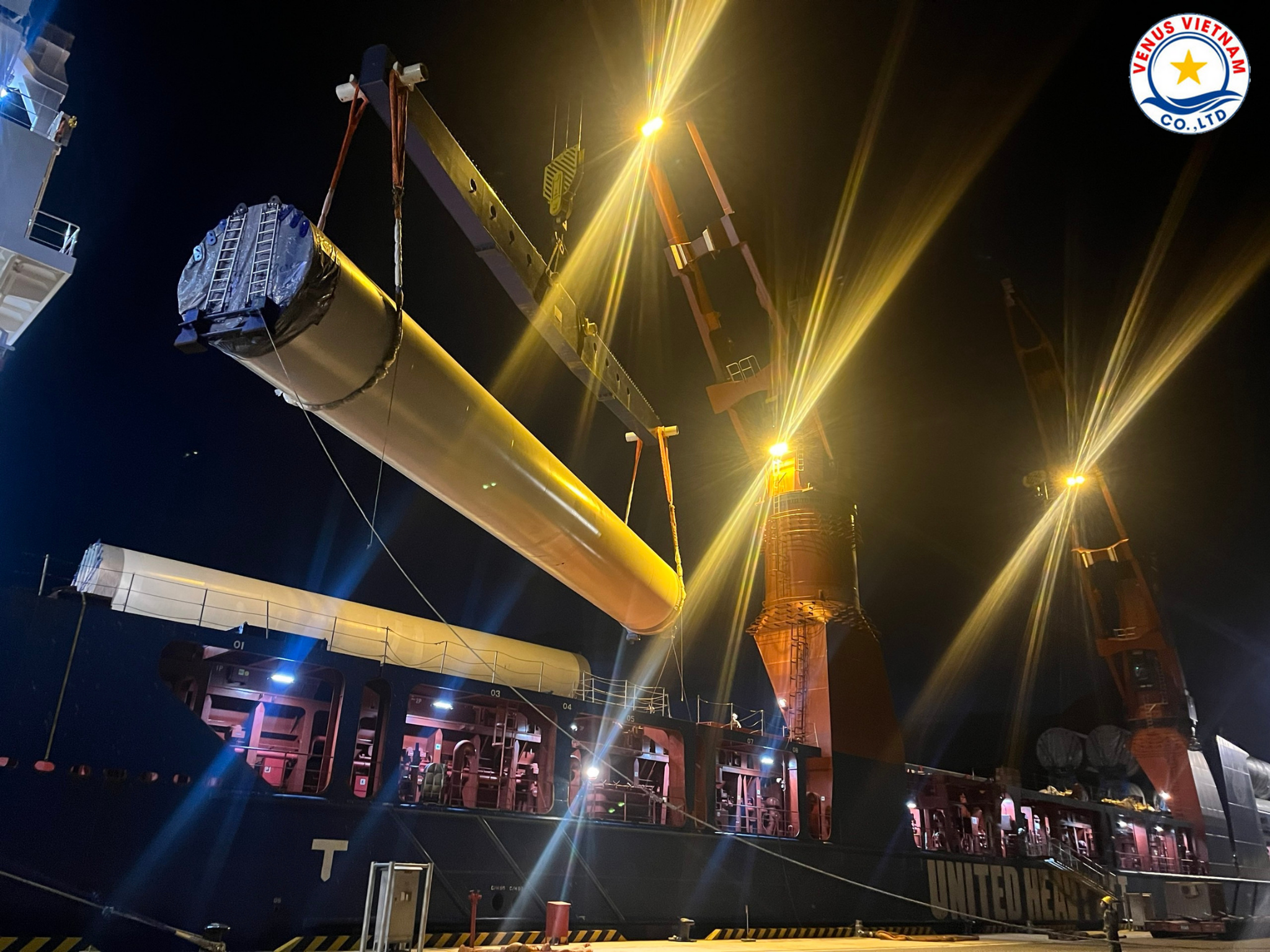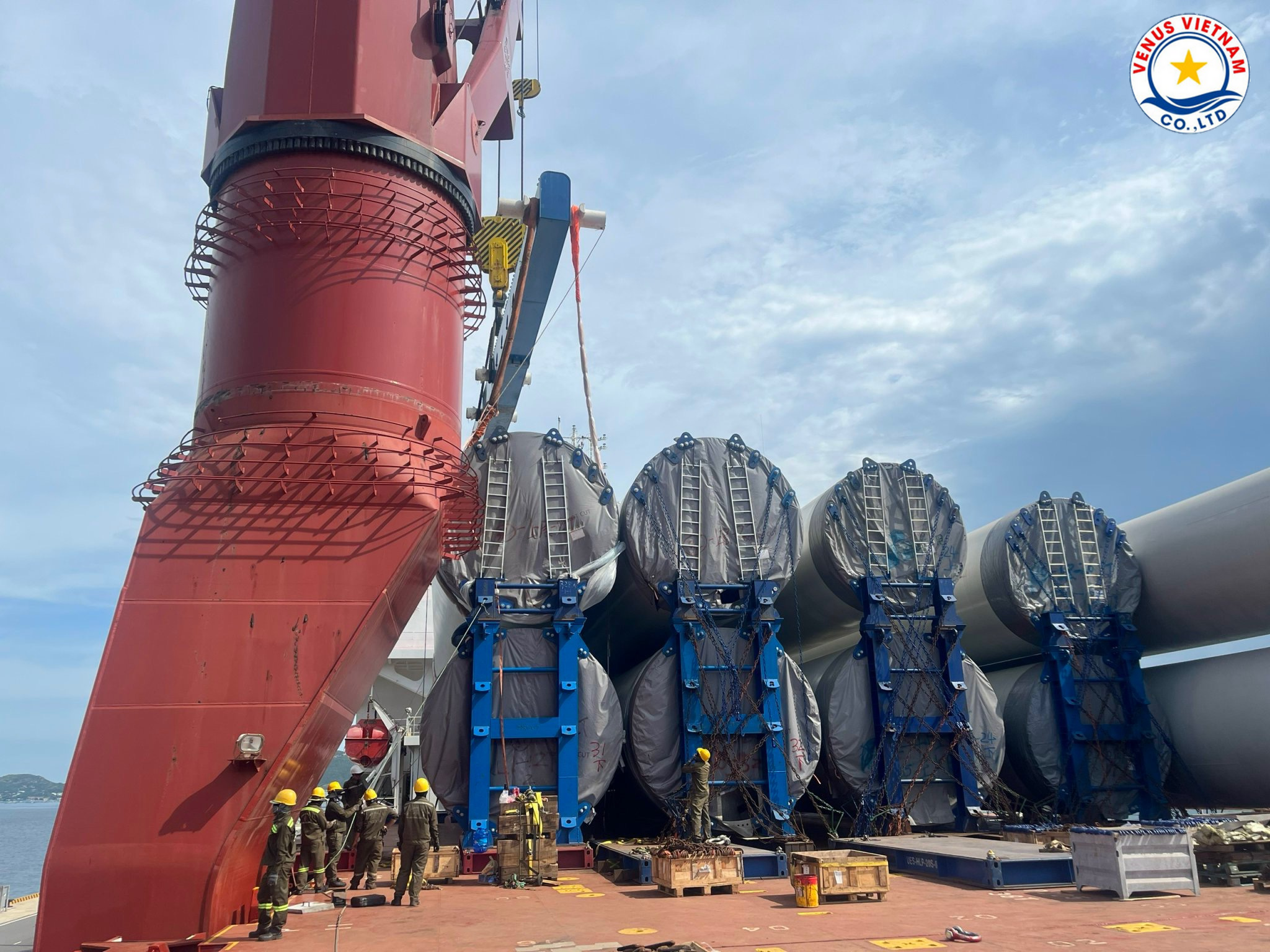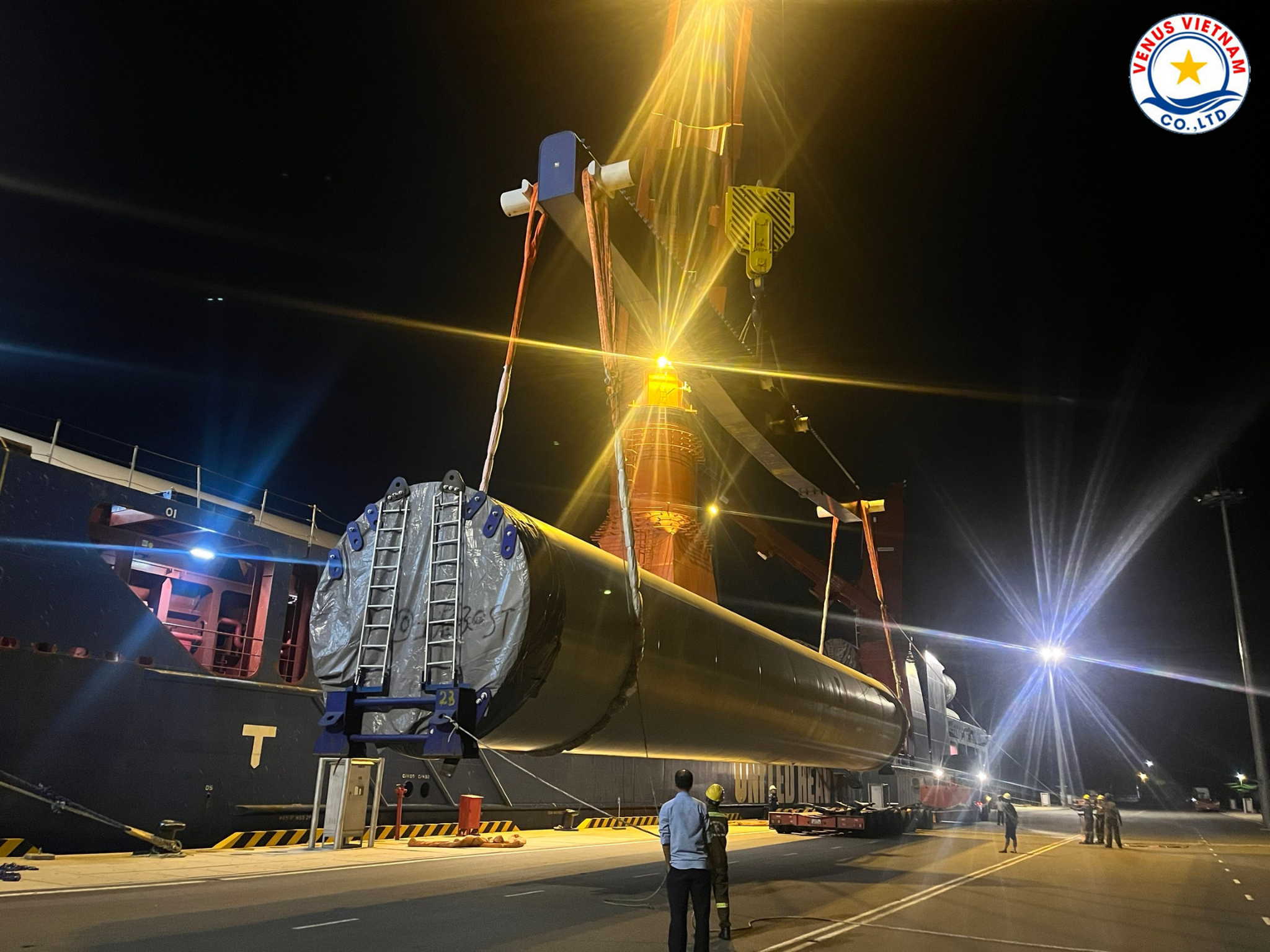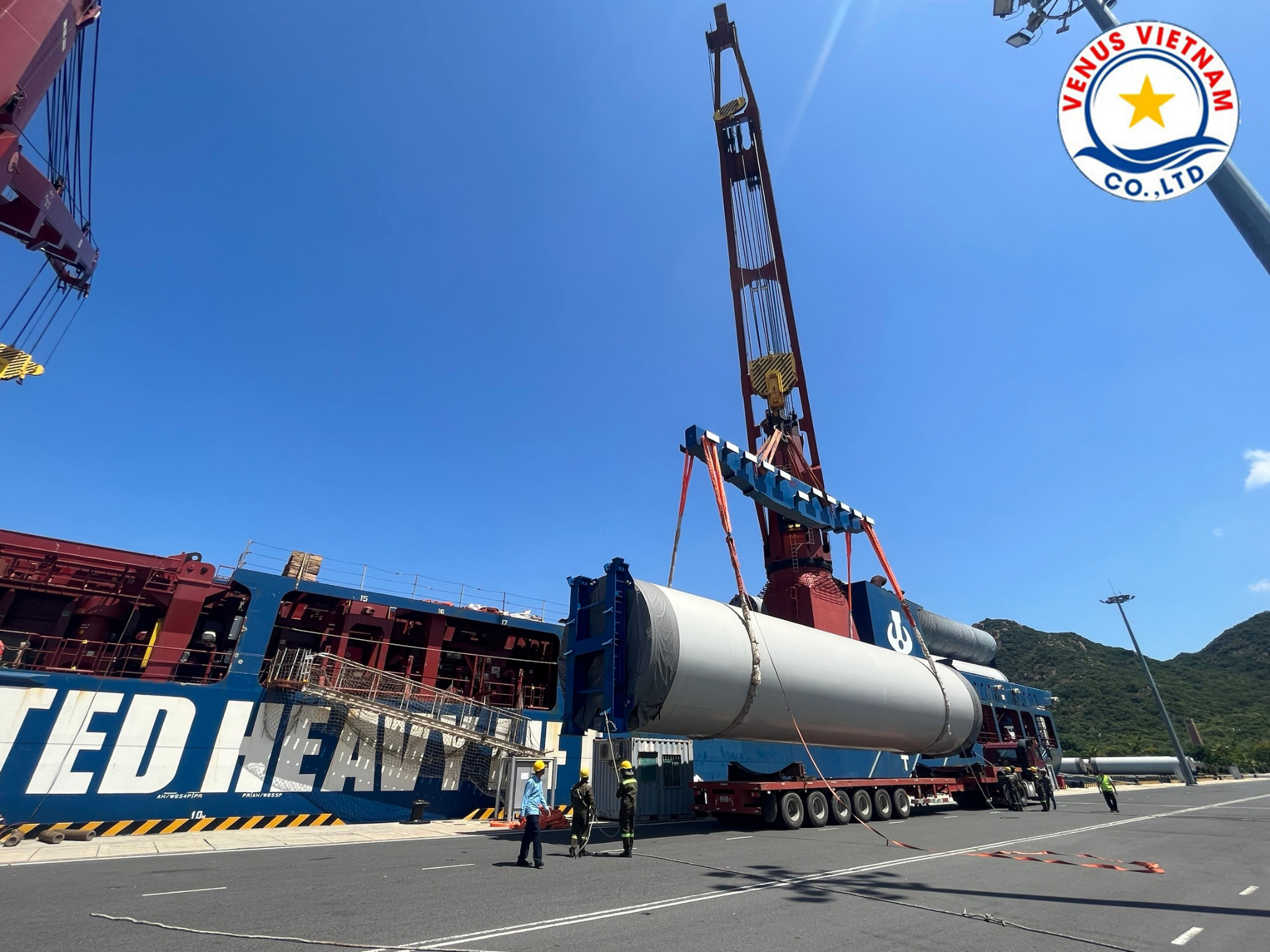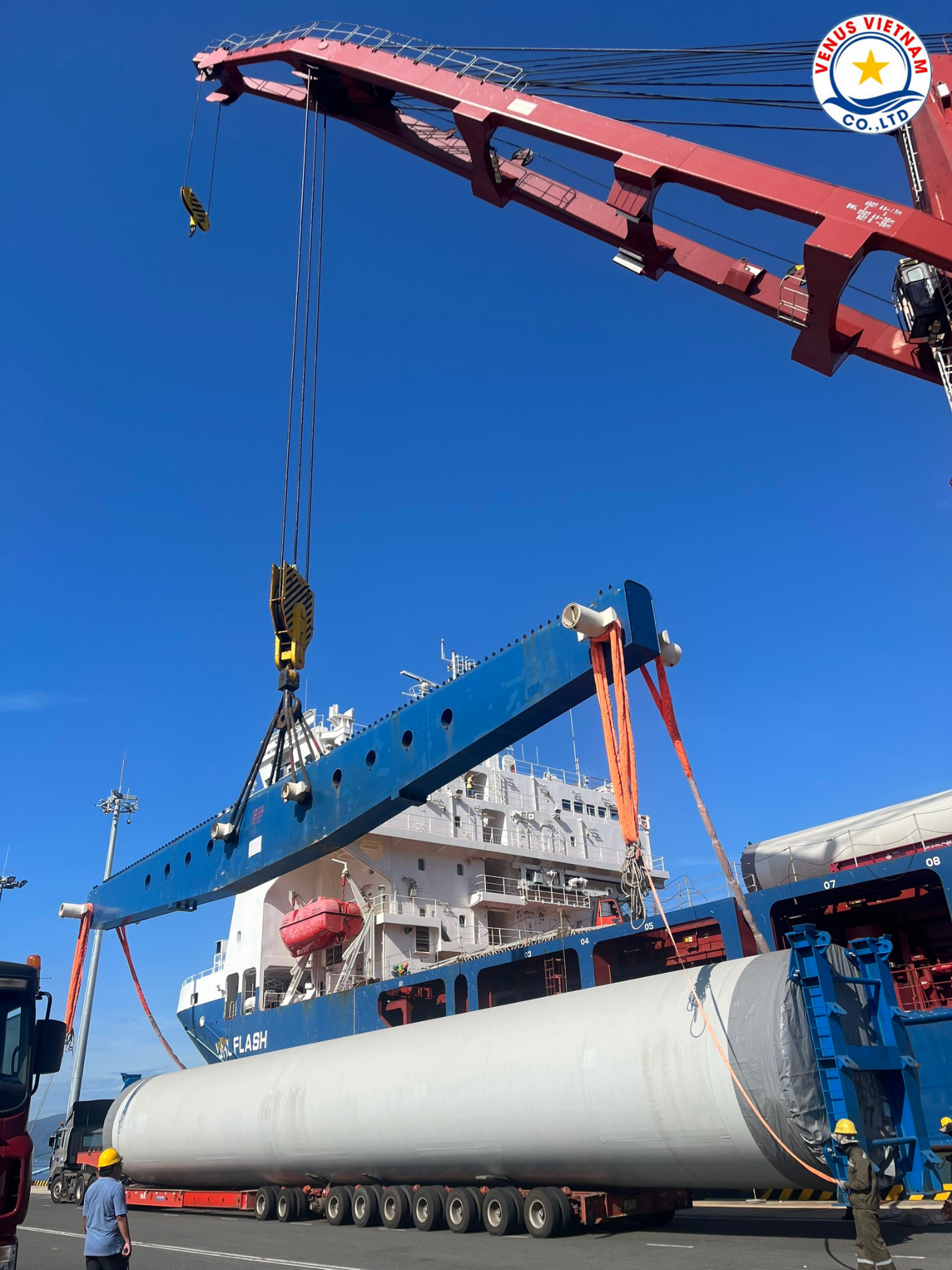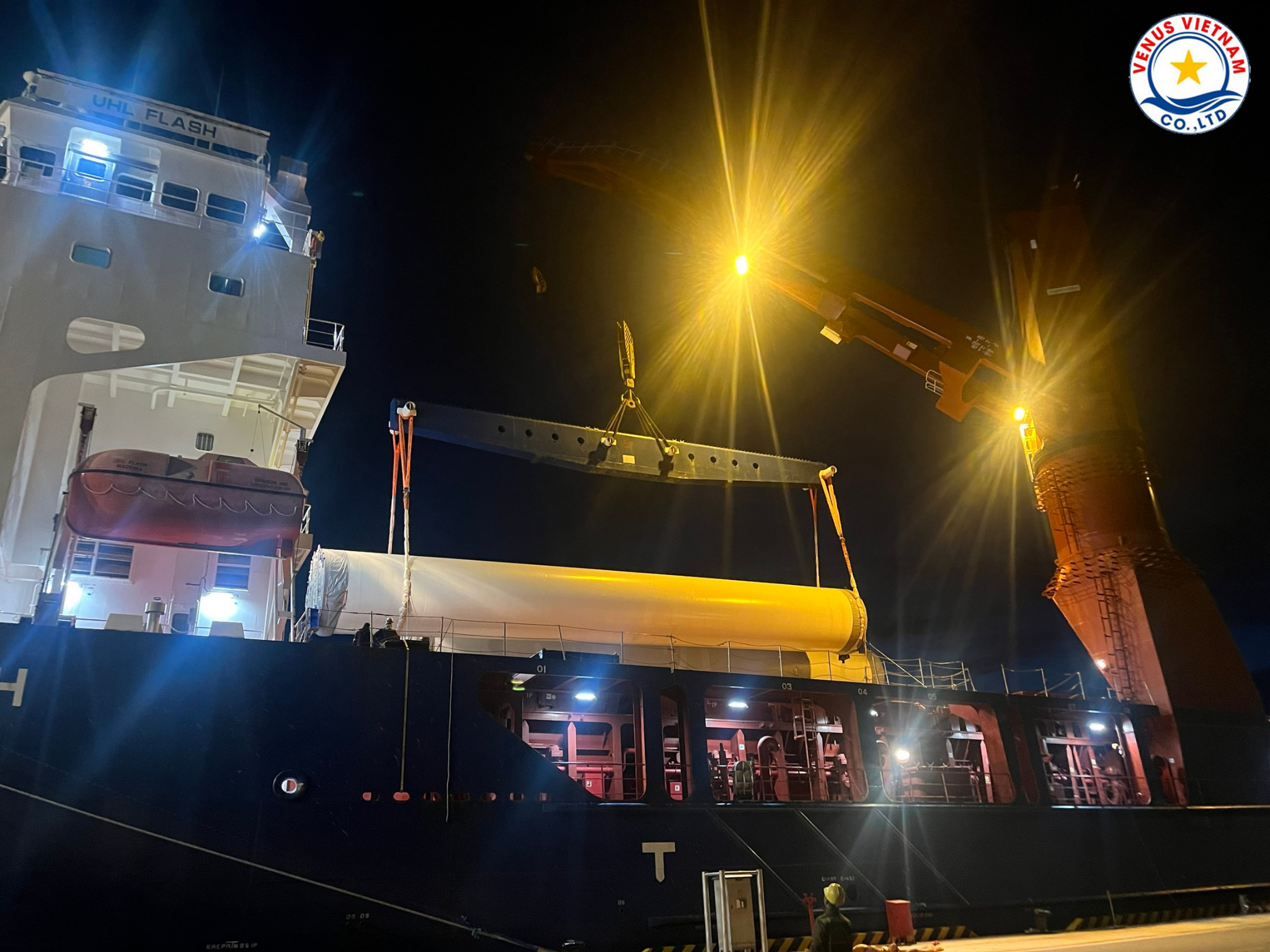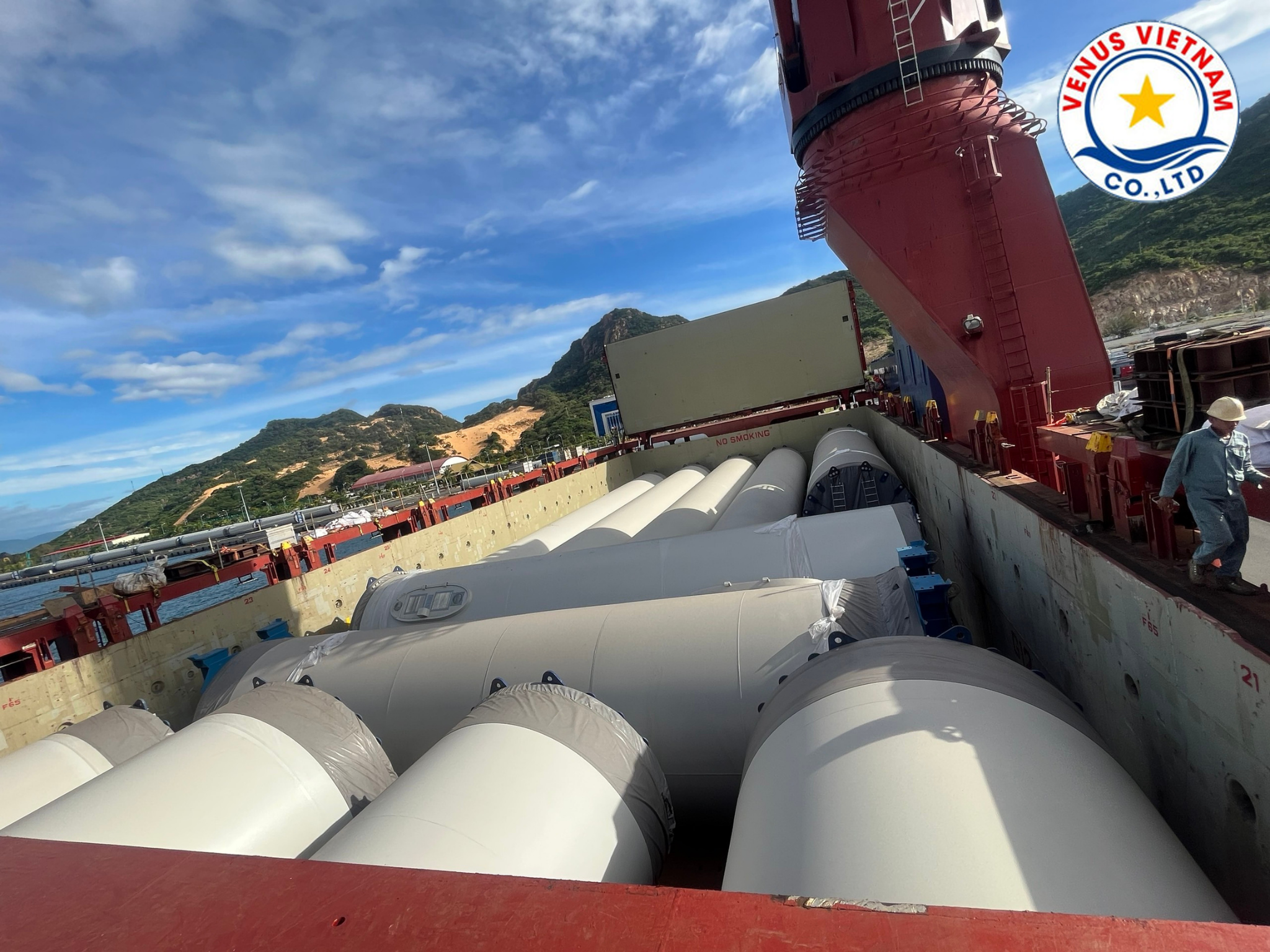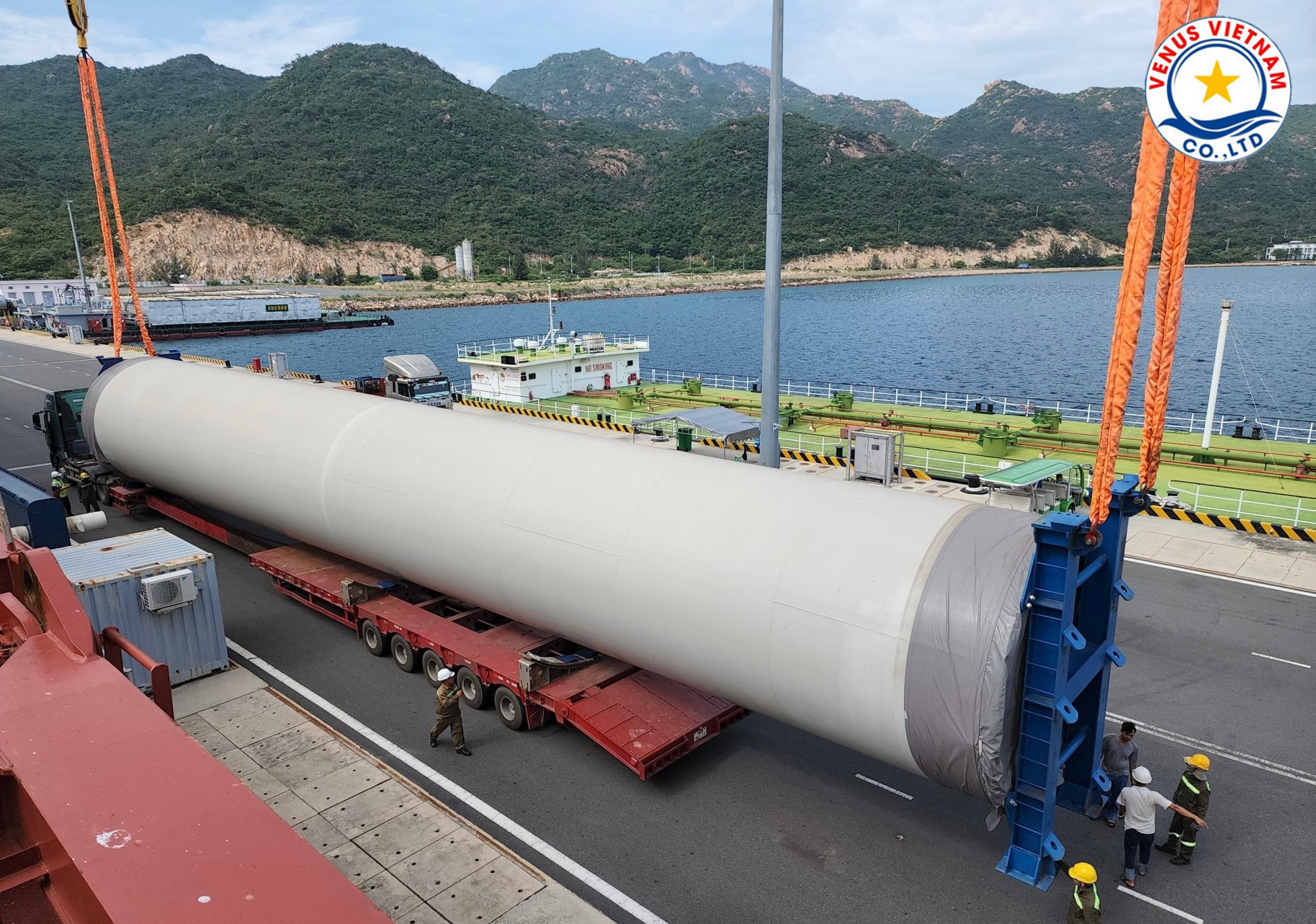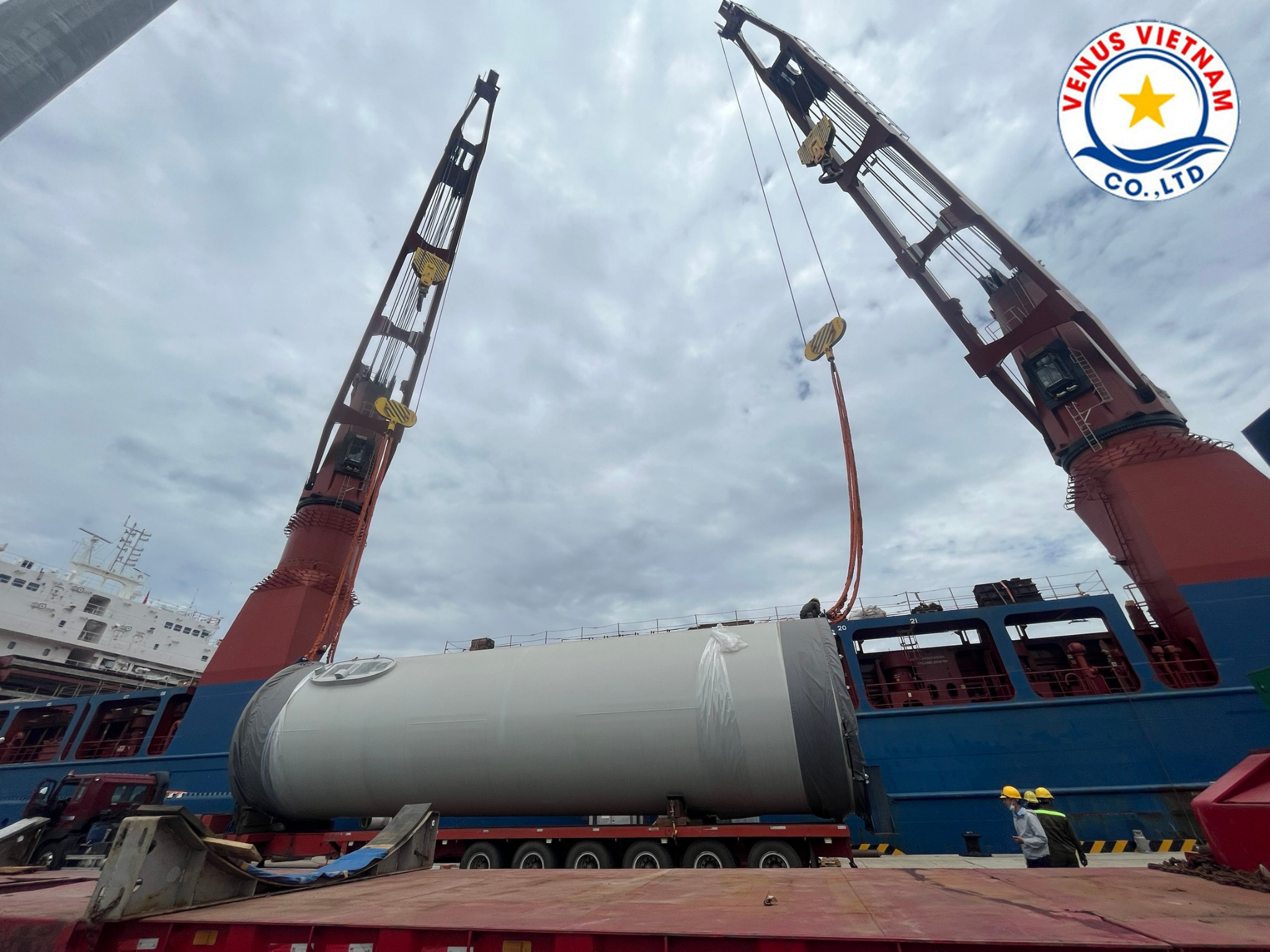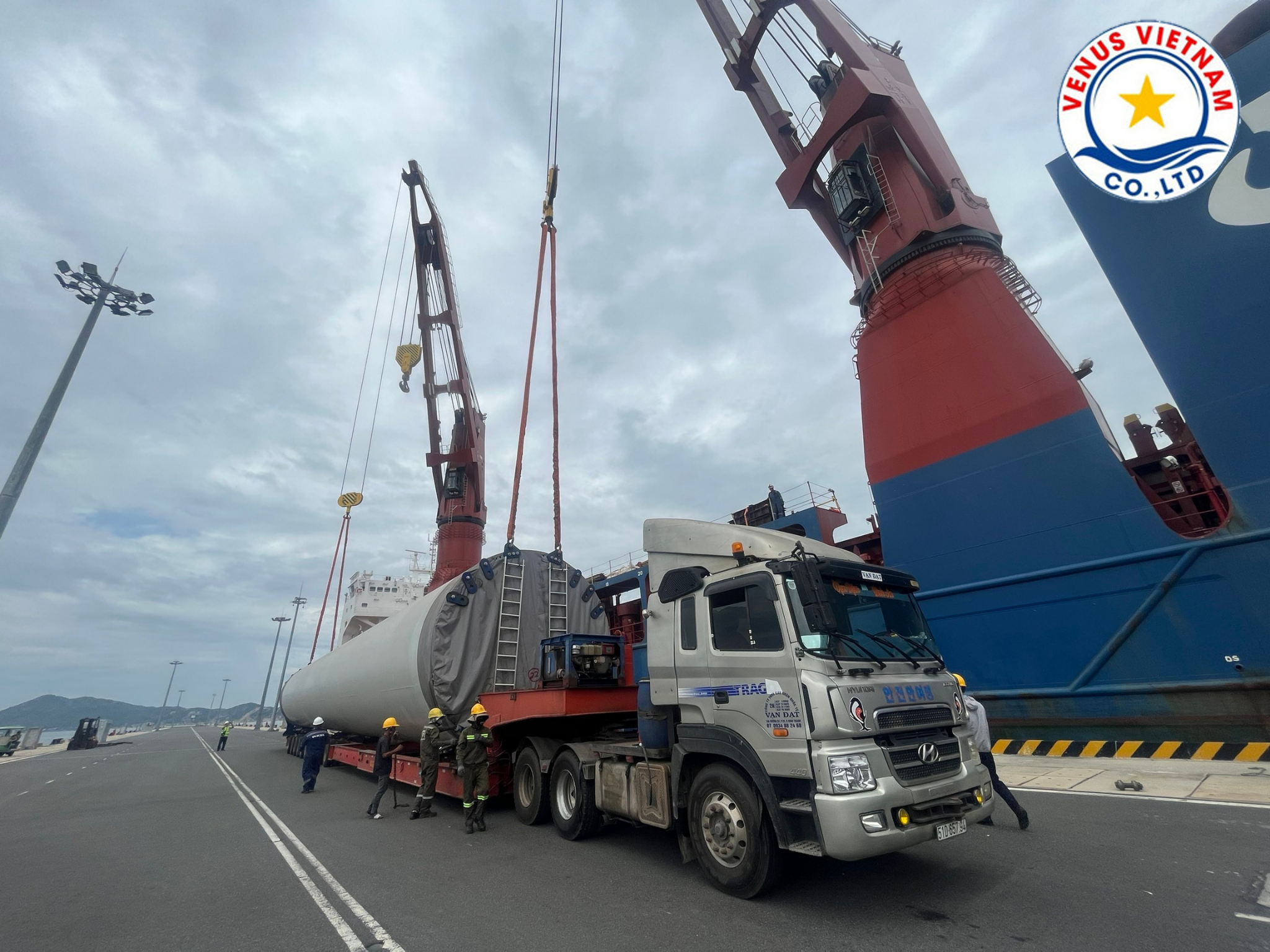 #uhlflash #venusvietnam #windturbin